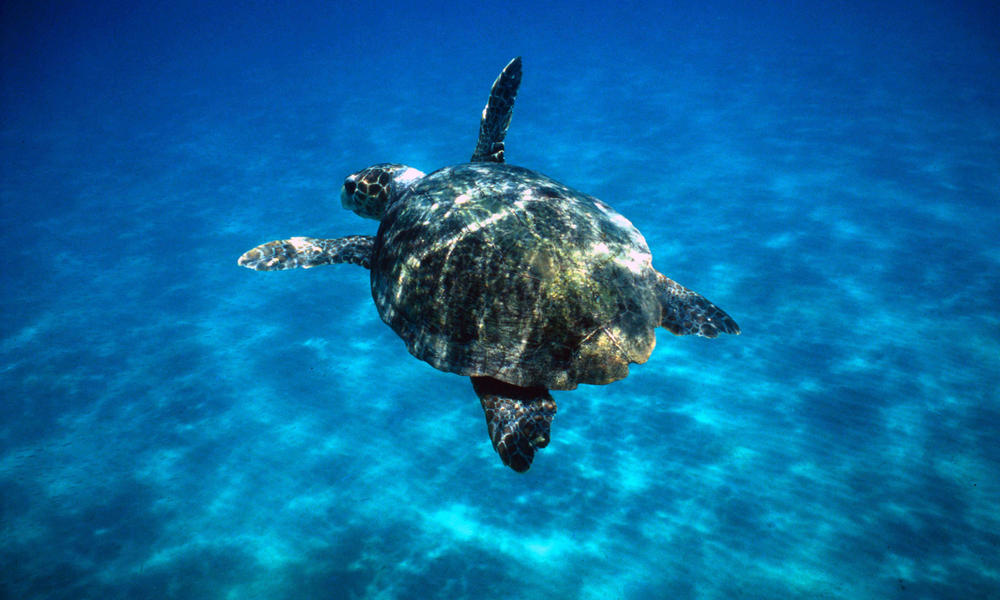 © Michel Gunther / WWF-Canon
Loggerhead turtles are named for their large heads that support powerful jaw muscles, allowing them to crush hard-shelled prey like clams and sea urchins. They are less likely to be hunted for their meat or shell compared to other sea turtles. They are a fundamental link in marine ecosystems and help maintain the health of coral reefs and sea grass beds.
The way loggerhead turtles feed on their hard-shelled prey recycles important nutrients and keeps ocean floor sediments in balance. Loggerhead turtles carry colonies of small plants and animals on their shells which serve as important habitat themselves.
Worldwide, hundreds of thousands of sea turtles a year are accidentally caught in shrimp trawl nets, on longline hooks and in fishing gillnets—a threat known as bycatch.